Best Barefoot Dress Shoes for Men 2023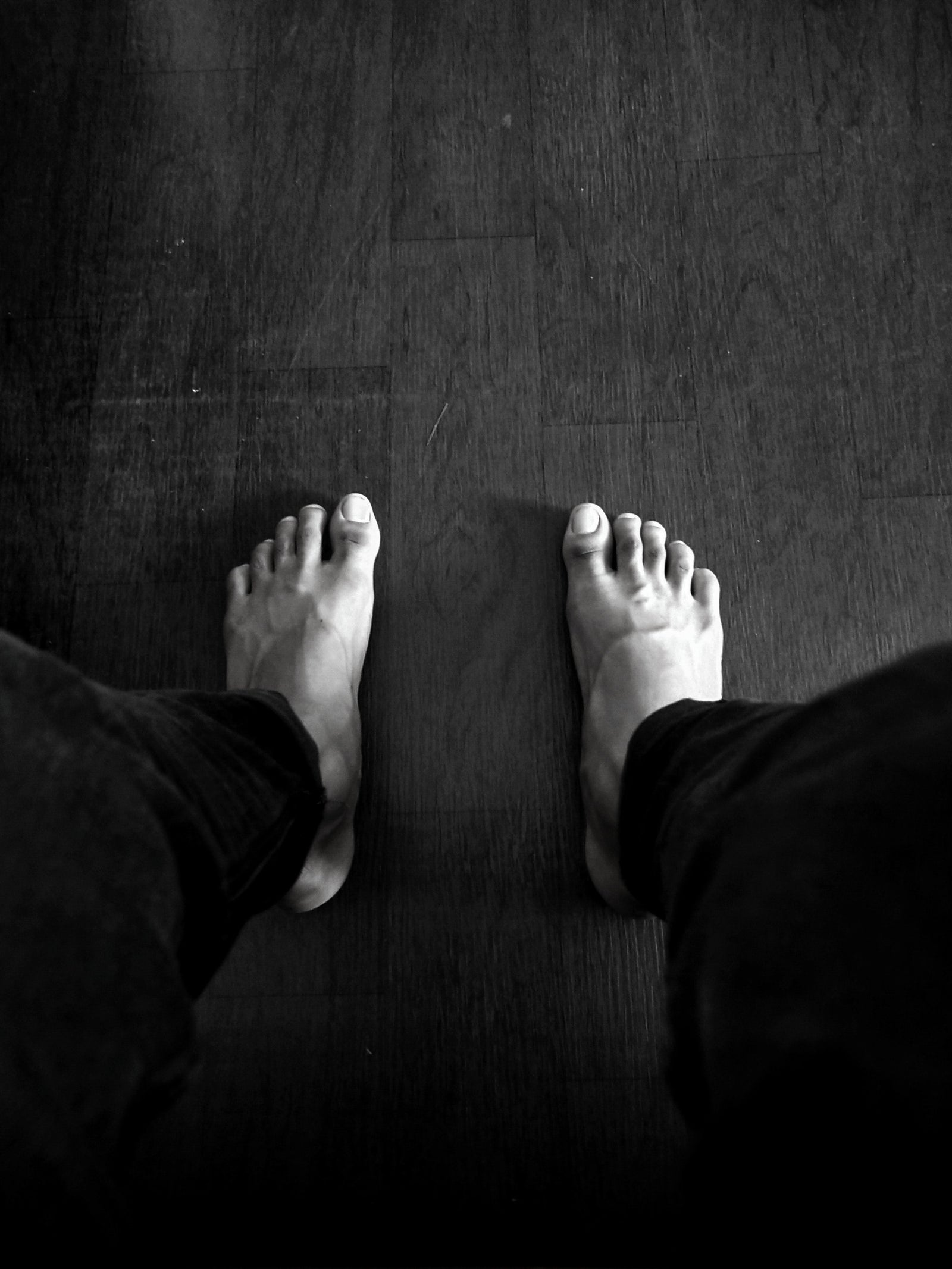 Dress shoes aren't comfortable and are bad for your health. You want shoes that'll be both elegant and comfortable to attend black tie events and versatile enough to be appropriate for work.
The alternative is barefoot dress shoes for men. Barefoot dress shoes are an evolution of regular barefoot shoes. They're roomy and comfortable while having the classic design of dress shoes, like our Derby.
In this post, we're going to cover the difference between barefoot dress shoes and regular dress shoes as well as showcase our OAKAs and the best barefoot dress shoes in its category.
What Is the Point of Barefoot Dress Shoes?
Whether barefoot casual shoes or barefoot dress shoes, barefoot shoes provide more flexibility and comfort than your regular ones. 
Unlike regular dress shoes, barefoot shoes have more room in the toe box area. On top of that, they're lighter to wear and better for posture, and overall health.
Here are the most important qualities to look out for when you're deciding on barefoot dress shoes.
Versatility
Versatility is the first quality you're looking for when deciding on barefoot dress shoes. Barefoot dress shoes need to blend in.
To do so, you need barefoot dress shoes that are suitable for formal attire. They should also double as semi-formal when you go to work, an interview, or go out with your friends.
In addition, barefoot dress shoes need to have enough room for your toes without compromising the classic look of dress shoes. The shoes should blend in without calling attention that they're not regular dress shoes. 
We kept that in mind while designing the Derby with its classic pointy look.
So, there should be no noticeable difference between your regular dress shoes and barefoot dress shoes.
Flexibility
Barefoot dress shoes should maintain the same flexibility as their casual counterparts. Similarly, they should be comfortable, lightweight, thin-soled, and have good mobility.
To be comfortable, the shoes need to be flexible and made of soft material. So it's light on your feet and easy to store and travel with.
Unlike regular dress shoes which are rigid and a hassle to travel with, barefoot dress shoes should be flexible and lightweight so that you can fit them in the corner of your bag or even a bag pocket.
Given that, they're your best option for destination weddings or out-of-town conferences.
Toe Box
A wide-toe box is one of the best features of barefoot dress shoes. 
Traditionally, dress shoes cinch your toes and are rather uncomfortable when you wear them for a long time. So, when deciding on barefoot dress shoes, you need to ensure that the toe box allows mobility and free movement of your toes.
However, the toe box needs to be reasonably sized, so the toe box doesn't affect the classic design of dress shoes.
A larger toe box can give you more mobility, but it'll limit the versatility of your barefoot dress shoes. With just enough room in the toe box, shoes can be comfortable, practical, and stylish.
Zero Heel Drop
Regular dress shoes are highly uncomfortable, especially when you're more used to wearing sneakers. They have a narrow toe box and elevated heels. They're stiff, too.
Even if it's not that high, the heel in regular dress shoes can shorten the tendon and be detrimental to your posture.
Ideal barefoot dress shoes should have zero drop heels that allow you to walk as if barefoot. 
Not only do our OAKAs feature that, but they also have a faux heel that looks great while maintaining the same level of comfort—what's not to like? 
The shoe should allow you the freedom to wear it for long work hours without negatively affecting your health.
Design
After covering the comfort features you should be looking for in a pair of barefoot dress shoes, it's time to pick a timeless design.
Luckily, barefoot dress shoes are versatile and are available in various styles.
The most common is the barefoot Oxfords, which resemble regular Oxfords with varied degrees of success. However, our favorite is the Derby with its elegant classic design.
Cost
The price of barefoot footwear tends to be more expensive than regular footwear. 
That's because barefoot shoes are more pricey as they're made of materials that are more lightweight and flexible than traditional shoes. They maintain the same durability too.
Given that, barefoot dress shoes can range from $100 to $250.
However, you don't want to sacrifice the durability, comfort, or classic silhouette of your barefoot dress shoes for a lesser price.
Best Barefoot Dress Shoes
You now know everything there is to know about the best barefoot dress shoes. 
In this section, we're going to learn the highlights of our OAKAs along with other alternatives in the category of barefoot dress shoes.
Our OAKAs are designed to improve mobility and comfort. In addition to this, they're exceptionally versatile because they're travel-friendly and machine washable.
We designed OAKAs to be extremely flexible, so they're weightless on your feet and can fit in any bag. For this reason, they're made of breathable fibers that enable comfort and high mobility.
Not only that, but we also enhanced the toe-box of the OAKAs to be wider than the average dress shoes while keeping a professional silhouette. The toe-box's mobility is even better because of the flexibility of the shoe's breathable material.
Last but not least, our OAKAs have an anti-slip outer sole and a zero-drop inner sole allowing for good posture. Instead, they've faux heels that allow the foot to stay flat and connected to the ground while maintaining the classic look of the elevated dress shoe heel.
Additionally, OAKAs are highly versatile and have a reasonable price within their category. Plus, they're appropriate for both casual and formal wear.
OAKAs are $165 and are available in ash gray and ink black.
After our OAKAs, of course, comes Carets Oxford. Carets Oxford maintains the classic look of Oxford dress shoes.
In addition, Carets Oxford has hollow heels to maintain the look of traditional dress shoes while being zero-drop. They're also lightweight and flexible. Not to mention, the Fer's Cap-Toe appears to be a little cinched while having some room in the toe box.
All that makes Carets Oxford appropriate for work and interviews and it's sleek enough to wear to weddings too.
However, the Caret FER Cap-Toe Oxford 2 is the most expensive in its category. They might be good enough for formal outings but aren't the best option for most black-tie events.
That said, the Carets FER Cap-Toe Oxford costs $225 and is available in black and oxblood.
Birchbury Brenston is a minimalist dress shoe. In short, they have the elegant look of traditional dress shoes with a wide toe-box that enables great mobility.
The Birchbury is available in three colors that go well with formal wear. These colors are black, brown, and light sandy brown.
In addition, Brenston has a toe box wider than most dress shoes and narrower than casual barefoot shoes. Like OAKAs, they have faux heels on the outside, while having comfortable zero-drop heels on the inside.
Another similarity with our OAKAs is the look of elegant dress shoes despite being slip-on shoes. They have elastic shoelaces that can't come undone either.
That said, Brenston is one of the better picks for attending a wedding or a formal party.
However, Brenston isn't as flexible as our Derby and other options on this list. For $170, Brenston has a luxury insole and is full-grain American leather.
RA III is another classic barefoot Oxford suitable for casual wear and for the office. All the same, RA III isn't as suitable for formal events. 
Here's why:
RA III are sleek and lightweight with an extra wide toe-box. The extra wide toe box provides a rather comfortable experience. Unfortunately, it also widens the front of the shoe, making the shoe noticeably large and unlike regular dress shoes.
All that considered, RA III retails at $170 and is available in black and brown leather and light brown suede.
The Addis Oxford is quite similar to the RA III.
Like the RA III, Addis Oxford is light and breathable. They have a wide toe box with enough room and mobility for the toes.
That said, the Addis Oxford is produced in Addis Ababa, and its outsole is inspired by Ethiopian footwear and is made of robust and breathable leather.
Having said that, Addis Oxford shares the same problem with RA III. Due to their wide box, the pair misshapes the look of the traditional Oxford shoes.
Additionally, they're only suitable for semi-formal use in the office or a night out with friends. But they'll certainly stand out at a wedding or a funeral.
The Addis Oxford is $155 and is only available in black.
Xero Shoes Glenn
Gleen is yet another Oxford-style barefoot dress shoe. All Oxfords, only one Derby. Like previous picks, the shoes are flexible and lightweight.
Further, Gleen enhances comfort and has the appearance of thick-soled Oxford shoes. The shoe's toe box is also wide, but not too wide that it overwhelms the design of classic shoes.
In addition, Gleen is the most affordable pick on our list. They're $129.99 and made of water-repellent leather. 
This pair's only downside is that it leans more towards casual than semi-formal wear.
Our Final Verdict
The best pick for barefoot dress shoes for men should be versatile. They should be comfortable for everyday use and look classy for work and special events.
They need to have the same flexibility as barefoot casual shoes too. Plus, they should feature a toe box large enough to provide comfort and mobility without compromising elegance.
That said, our OAKA's Derby fit the bill. OAKA'S are the best overall while having a more affordable price within its category. Other notable pairs include Birchbury Brenston and Xero Shoes Glenn for being suited for formal events.
---