9 Best Zero Drop Dress Shoes for Men 2023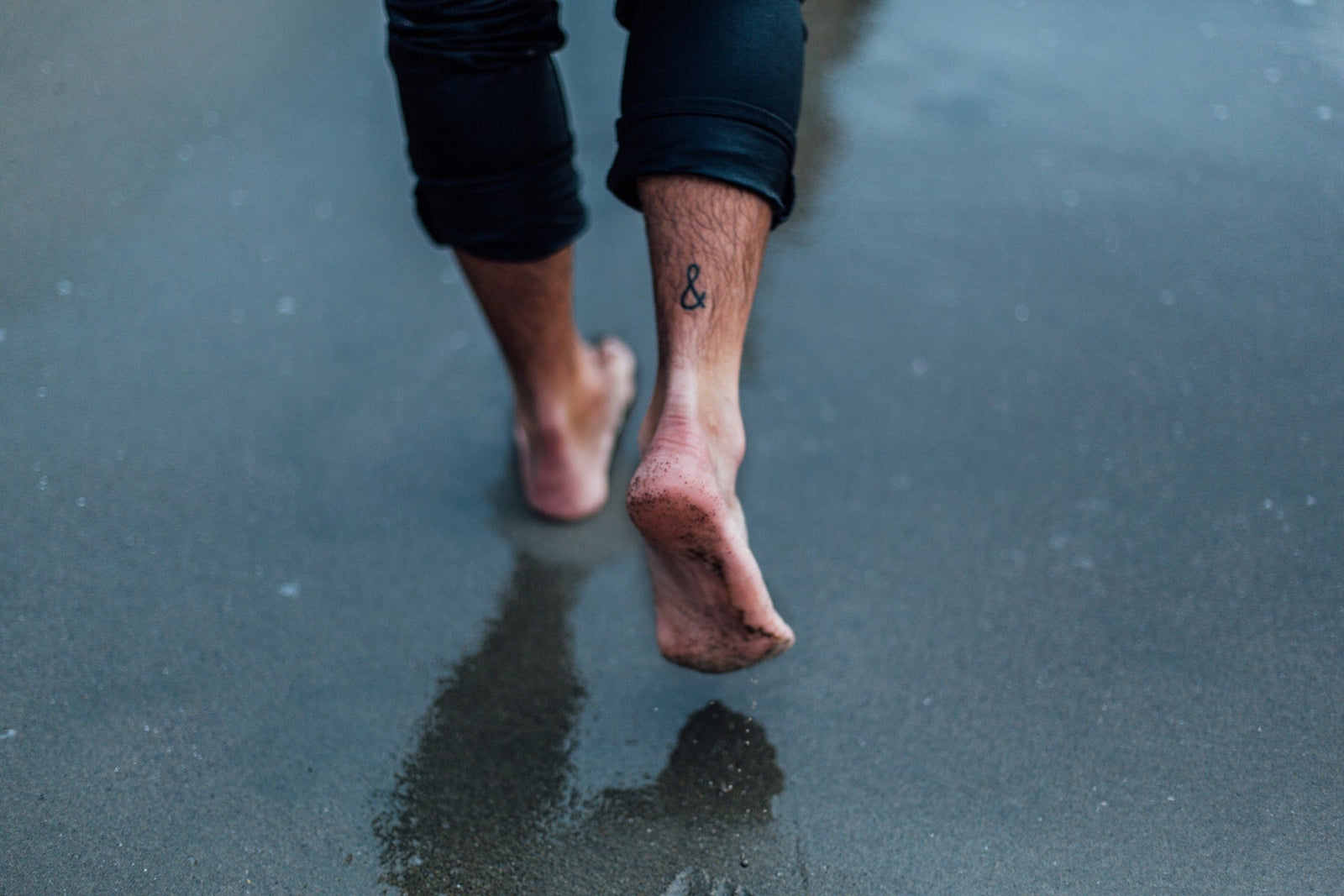 Zero drop shoes are gaining huge popularity, especially with the growing awareness about the health benefits of barefoot walking.
These types of shoes mimic the motion of having no shoes on. They improve your balance and help you maintain a good posture.
When it comes to your options when choosing zero drop dress shoes for men, there are many. Yet, nothing compares to the versatility of OAKA's "the derby."
Keep reading to know more about the best zero drop dress shoes out there and how to pick the right one for your feet.
Things To Consider When Buying Zero Drop Dress Shoes
Unlike most shoes that have an 8mm–16mm height difference between the heel and the toe box, zero-drop shoes have none (the feet stay flat on the ground).
Luckily, zero drop shoes aren't limited to the running and walking types.
Many brands manufacture zero drop formal shoes for men to wear at weddings, meetings, and offices.
After all, these are the most common places where you experience foot aches, wearing those solid hard dress shoes.
Here are a few things to consider when picking zero drop dress shoes.
Comfort
Dress shoes and the word "comfort" don't usually pair well together in a sentence.
When you think of a pair of dress shoes, you may imagine these long, pointy tips with tight toe boxes.
You probably also recall the associated pain by the end of a day wearing them and how your toes were screaming for freedom.
However, the new direction towards creating barefoot and zero drop shoes allow the existence of the unbelievable: "comfortable dress shoes."
Style
Choosing to wear zero drop shoes doesn't mean you have to give up the chic and sleek look. Contrarily, you'd be surprised to know there are great styles of zero drop shoes to buy.
From oxfords to wing tips, the various styles of zero drop shoes available in the market will meet your taste.
Flexibility
Your feet are just as flexible as your hands but usually constrained within a stiff shoe mold. This prevents you from moving naturally and freely.
That's why flexibility in shoes is essential, both longitudinally and torsionally.
When shopping for a new pair of shoes, try to twist and fold them to test how flexible they are.
Toe Box
It helps to know that, while all barefoot shoes are zero drop, not all zero drop shoes are barefoot style. Many zero drop shoes still have the looks of ordinary formal shoes.
However, for those with wide feet, wearing dress shoes is agony. If this is the case with you, shoes with wide toe boxes are what you need.
They help maintain your toes' natural shape and splay, minimizing the possibility of getting bunions, hammer toes, and shin splints.
Price
It might seem that investing the money in a good pair of zero drop dress shoes isn't worth the money.
That's especially if you're only wearing them for a couple of hours during a black-tie event.
You may have a point. Yet, for those who wear dress shoes every day, choosing a comfortable pair is absolutely critical.
We tried to include budget-friendly options in the list. Nonetheless, bear in mind that a high-quality pair of shoes can last for many years and is worth the investment.
9 Best Zero Drop Dress Shoes for Men 2023
Now that you know the most important things to consider when picking zero drop shoes, it's time to get to business.
We've gathered a list of the best zero drop dress shoes for men to make the process easier for you.
At OAKA, we offer a modern take on classic dress shoes and the result is a pair that works for all occasions.
Unlike the ordinary stiff and painful to wear derby shoes, OAKA's shoes improve mobility and comfort.
With faux heels design, these shoes maintain the typical dress shoe look while your feet remain flat on the ground. Additionally, they're extremely comfortable due to their flexibility.
They're the ultimate derby dress shoes. Whether you're going to a business meeting or even to buy groceries, OAKA's the Derby is the pair you need.
Using flyknit fibers is what's great about these shoes. Utilizing this material in the shoes' upper noticeably reduces production waste, which makes them environmentally friendly.
Moreover, OAKA's shoes have anti-slip outsoles with tread patterns that prevent hydroplaning.
They're soft, breathable, machine washable, and easy to slip on without having to untie annoying laces. You can easily tell that OAKA's shoes are well-thought-out.
Birchbury manufactures minimalist leather sneakers as well as dress shoes. Their Brenston design combines the formal look of dress shoes with the comfort of barefoot shoes.
With no heels on the inside and faux heels on the outside, Birchbury's Brenston shoes have it all.
The toe boxes of these Brenston shoes aren't like other dress shoes. They're wide and comfy, allowing your toes to spread out the way they should.
Plus, they have elastic shoelaces that enable you to slip them on and off easily.
Made from ultra-soft, full-grain American leather with three color options to choose from, a pair of Brenstons provides comfort and style.
At SoftStar, they make minimal shoes, promoting healthy and happy feet. They aim at making unique, quality footwear using sustainable practices.
Introducing their classy addition, the Hawthorne Chukka, SoftStar has joined the list of dress shoe providers.
These shoes are made of Dublin leather with a waxed finish for extra resilience, making them quite soft and supple.
Hawthorne Chukka is extremely lightweight and flexible, with a spacious toe box. Plus, they come in onyx black, hickory brown, and currant red, making them highly versatile.
So, whether you choose to wear them with or without socks, these unisex shoes are eye-catching.
Although among the priciest options, Caret's FER Cap-toe Oxford dress shoes are amazing. Being suitable for office, after-work outings, and formal events, this style is a lifesaver.
These shoes are classic, sleek, and comfortable. They're also quite flexible and lightweight for maximum mobility.
Although you can't describe them as barefoot shoes, their toe box fits perfectly without the uncomfortable clenching feeling.
Moreover, aside from the standard black and brown colors, these shoes come in honey and oxblood shades as well.
With over 200 positive customer reviews, these Caret shoes are worth trying.
Confirming the importance of fitting the foot's anatomy, Lems shoes came to life. At Lems, they create shoes that allow full flexibility and unrestricted foot movement.
Lems offers a variety of shoe styles for men and women. Their men's Nine2Five oxford-style shoes are great for the office as well as evening events.
These shoes are so ultra lightweight that it almost feels like you're wearing nothing at all. Plus, the Injection Blown Rubber (IBR) outsoles are incredibly flexible.
With over 450 positive reviews, these pairs of shoes are among the lowest-priced options on the list, though not cheap.
These Ethiopian-inspired dress shoes feature a reimagined classic oxford design with a modern twist. They work with both formal and casual attire, elevating the look drastically.
VivoBareFoot's mission is to reconnect people with nature. That's why they design thin and flexible footwear to provide freedom of movement.
Their Addis oxford shoes are produced by the skilled local crafters of Addis Ababa. The wide design allows the feet to spread freely, increasing your overall balance.
The material also features no insoles and thin outsoles, enabling you to feel the surroundings just like walking barefoot.
Moreover, if you're unsure about wearing shoes that thin, the company offers a 100-day trial period.
In case you change your mind for any reason, you get a full refund with no issues.
Groundies specializes in modern-style barefoot shoes, and their products are quite fashionable. This German carbon-neutral company deeply values sustainability.
Their Palermo design features a zero drop, neutral footbed with a wide toe box for the best anatomical fit.
While the outer material is high-quality leather, the inner part has a breathable microfiber lining. Combined with the thin, flexible sole, these shoes provide a natural barefoot feel.
The Palermo's outsoles are slip-proof and abrasion-resistant, making them a great choice for withstanding the roughest friction.
Although they only come in black and brown, the style of Groundies Palermo is an all-rounder.
Introducing the ultimate classic chic look, ZAQQ BRIQ Brogue Tonkas are timeless. This pair of shoes combines Nappa and Suede, going perfectly with all your formal outfits.
Additionally, these shoes mimic the outer appearance of your classic shoes with heels. However, they actually have zero drop soles.
The BRIQ Brogue Tonka also features a hand-stitched sole, allowing the ability to exchange them after some time.
Although made in south Berlin, this brand offers worldwide shipping and a 20-day return policy.
Although almost all Shamma products fall into the sandals category, they produce a Chukka boot that goes with everything.
At Shamma, they strive to make the best types of minimalist footwear, tailoring, and hand-making everything from scratch.
With the Wilder Boot, your feet remain comfortable without sacrificing style.
These shoes are made with full-grain American cow leather, which is highly durable. Plus, the inner, partial lining is cowhide, providing softness and comfort.
Nonetheless, the processing time for these shoes is usually between three to five weeks. So, if you have the time, the Wilder Boot is worth the wait.
A Final Thought
Although you might've heard about barefoot sports shoes, the idea of zero drop dress shoes is still a bit unusual to the public.
Now that you have an idea about the best zero drop dress shoes for men, it's time to give them a try.
Not only do these shoes strengthen the muscles in your feet, but they also improve body posture and maintain better balance.
So, you never have to worry about standing in formal attire for long periods anymore, as long as you have your zero drop dress shoes on.
---