7 Best Zero Drop Shoes for Men 2023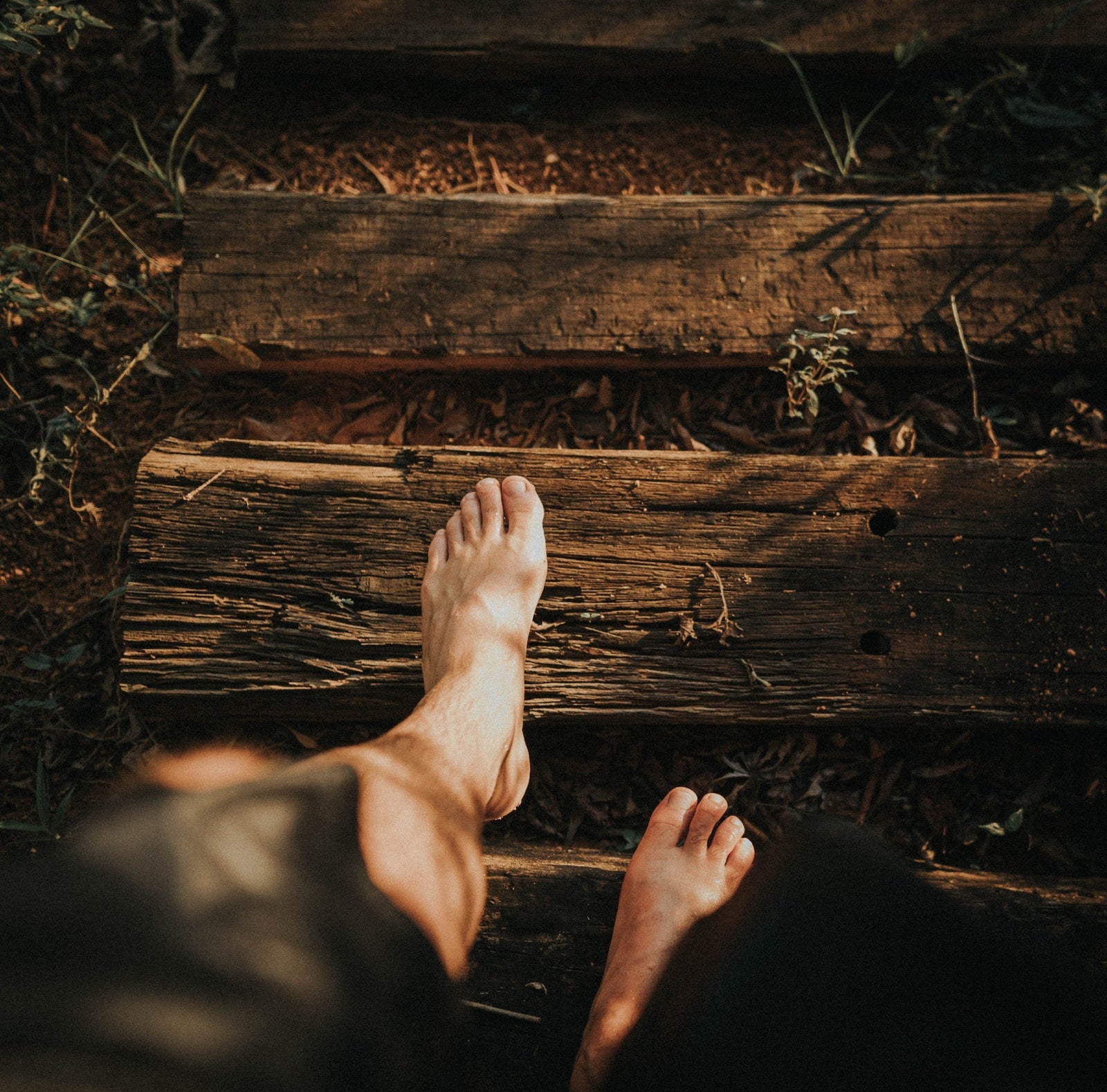 Zero drop shoes feature minimal cushioning on the inside, keeping the whole foot on the same level. This allows for a natural movement closest to being barefoot.
This type of shoe was proven to have many benefits, like reducing pain, improving balance, and strengthening the feet muscles. That's why zero drop shoes for men are worth trying.
From dress shoes to sandals, zero drop shoes come in various shapes and styles. Yet, if you don't want to break the bank, you need a versatile pair for all uses.
OAKA's the Derby has it all. You can wear them all day/every day, and they'll look great. Not only that, but you won't even feel like you're wearing anything.
Below is a list of the best zero drop shoes for men in 2023. Take a look at it to help you decide what works best for your feet.
Factors To Consider When Buying Zero Drop Shoes
If you haven't tried zero drop shoes before, you'd be surprised how different they are from your ordinary pair of shoes.
Other shoes have a minimum of 10 mm height difference between the heel and toes. However, zero drop shoes are completely flat.
Although they have many benefits for feet and posture, zero drop shoes may not be the best for some people.
In fact, wearing zero drop shoes may worsen the symptoms of those with plantar fasciitis. The same goes for flat feet, as some people with this condition prefer having supportive arches.
These shoes can also cause what's called a midfoot strike, stressing your Achilles tendon. So, if you feel pain while exercising, wearing higher-drop shoes may be better for you.
Here are a few other things to consider when buying zero drop shoes.
Type
One of the most important things to consider when buying zero drop shoes is their type. Do you want a pair of sneakers? Dress shoes? Or something in the middle?
Luckily, zero drop shoes come in many types. So, finding what you're looking for shouldn't be hard.
Style
Choosing the style of shoes you want is also essential. That's because shopping for a certain occasion isn't the same as shopping for a pair of shoes that go well with everything.
Whatever your choice is, matching your personal style is key for feeling confident wearing the pair of shoes you pick.
Comfort and Flexibility
No matter where you wear those shoes, choosing a comfortable pair is a must. Even the most attractive pair of shoes isn't worth the pain if not comfy.
The more flexible your shoes are, the more comfortable they make you feel. Thus, you need to twist them around to test how flexible they are.
It helps to try them out for a bit to make sure your feet are happy.
Fortunately, almost all online shopping stores offer returns within a certain amount of time. So, you shouldn't worry about having a pair of shoes shipped to you.
Durability
Even if you're not after a pair of hard-labor shoes, you need them to remain usable for a decent period. That's why durability is something not to ignore.
Choosing lower-quality cheap shoes may be budget-friendly, but eventually, they don't survive for long.
Investing in a well-made pair of zero drop shoes is always a great idea, especially if you're getting them for running or hiking.
Price
Of course, your budget is something to consider when buying anything. However, you may find many high-quality zero drop shoes to be a bit pricey.
That's because they're mostly hand-made using costly materials. Furthermore, such industries have high labor costs.
However, after a while of using zero drop shoes, you'll find out they were worth the investment.
Size and Fit
Buying a pair of shoes in your size doesn't necessarily mean they fit you perfectly. Not all shoe styles fit all people the same.
That's why it's essential to pay attention to both size and fit.
When shopping for zero drop shoes online, it helps to read customer reviews to know how certain shoes fit. Some shoes may be true to size, while others may require getting a bigger size.
Best Zero Drop Shoes for Men 2023
You may have heard of minimalist shoes and barefoot shoes. Although close in concept to zero drop shoes, they're not exactly the same.
While zero drop shoes are flat, some minimalist shoes have a heel-to-toe drop. Similarly, some zero drop shoes don't have the distinctive shape of barefoot shoes.
So, it helps to do research and know the difference before choosing. To help you with this, we've gathered a list of the 7 best zero drop shoes for men. Check it out.
At OAKA, we've revolutionized the concept of dress shoes. By introducing zero drop derby shoes, we offer a modern take on the ordinary look of dress shoes.
Our zero drop derby shoes are flexible with a unique faux heel. While maintaining the sleek look of dress shoes, they help correct your posture and strengthen your foot muscles.
They're sharp enough to compliment a classic look yet casual enough to look great with a pair of jeans. What more could someone ask for?
They're also lightweight, making them perfect for traveling without taking up much weight or space in your luggage.
As for their material, utilizing the amazing flyknit fibers reduce production waste while maintaining excellent breathability.
Plus, these shoes are easy to slip on and off, so you don't have to tie annoying laces (Hooray lace haters!).
Their mission at Flux is to solve the problems bulky footwear causes to your feet.
What's great about them is that they use sustainable and fully vegan material to make all their shoe collections.
Their Adapt Trainers are great for everyday/all-day use. They're comfortable and flexible with a wide toe box for extra toe wiggle room.
Flux's Adapt Trainers also have ultra-flexible soles that stretch and adapt with your feet, providing freedom of movement.
Plus, the outer sole ensures amazing traction and excellent flexibility.
Flux's Adapt trainers come in a variety of colors. With over 800 positive customer reviews, they may be worth trying.
In an attempt to encourage the move towards barefoot shoes and reconnecting with nature, VivoBareFoot was born.
At the company, they manufacture shoes as close to being barefoot as possible by making them thin, flexible, and wide.
VivoBareFoot's Gobi III are classic and casual desert boots made to fit all styles. They have ultra-thin soles to enhance your feel and strengthen your feet.
Additionally, they have a natural foot shape that's wide at the toes to allow maximum stability. As for the insoles, they're 3 mm thick foam with antibacterial cork making the top layer.
What's great about VivoBareFoot shoes is that they're completely recyclable. So, once you no longer need them, the company encourages you to send them to revivo.com.
SoftStar offers hand-crafted from scratch, durable shoes for better health. On their website, you'll find a variety of baby, kids, youth, and adult shoes.
Their Switchback boots are among the best hiking shoes on the market. They come in both materials, all leather and Superfabric with leather trim.
Superfabric is a material that's lightweight, breathable, and flexible. It's also antibacterial, stain-resistant, and puncture resistant, making it definitely super.
Whatever their material is, these hiking boots utilize a Greenguard-certified water repellant. However, bear in mind they're not completely waterproof.
Saguaro is a company built by a group of outdoor enthusiasts. They aim to produce premium quality barefoot shoes for hiking adventures.
Their Chaser Fast I shoes are extremely flexible, stimulating a real barefoot feel while working every muscle.
They fit perfectly because of their stretchy uppers and elastic laces. Yet, they don't suffocate your feet, thanks to their breathable material.
The Chaser Fast I shoes are perfect for outdoor sports, as their non-slip rubber soles offer maximum friction.
These shoes are so lightweight you may not even feel them on.
Xero introduces this line of shoes as their lightest, most minimalist, closest-to-barefoot performance shoes ever.
The Speed Force shoes are amazing with their grippy outer sole pattern for steady feet on all surfaces.
Their super light mesh uppers and silky smooth lining make you feel like you're not wearing anything on your feet.
Just like all Xero shoes, the Speed Force shoes have a wide toe box that allows your toes to spread and move naturally.
They also have removable insoles, giving you the freedom to control the amount of barefoot feel you want.
Xero shoes come with a 5,000-mile sole warranty, giving you an indication of how long they should last.
Primal 2 shoes fall within Lems's best products. They weigh less than seven ounces, which makes them extremely comfortable and enhances the feel.
For happy feet, Lems produce shoes with designs closest to the natural foot shape possible.
What's more, from the microfiber and breathable air mesh to the laces and even glue, the Primal 2 shoes are 100% vegan.
Additionally, their extra wide toe box allows for maximum room, giving your toes more space to splay naturally.
The Primal 2 outer soles are 9 mm thick and made with their signature air-injection rubber technology.
The insoles, on the other hand, are 3.5 mm. However, they're removable, giving you the option to control the overall thickness.
A Final Thought
Although they may require some transition time, zero drop shoes are great for your feet and body health.
Choosing zero drop shoes for men may be confusing. However, with some research, you'll find the perfect pair for your feet.
Just keep in mind that zero drop shoes may not be the best choice for some people with certain conditions. That's why it's better to try them for a while to know if they're right for you.
With the help of the list we provided, your buying process should hopefully become much better.
---