Best Travel Dress Shoes for Men 2023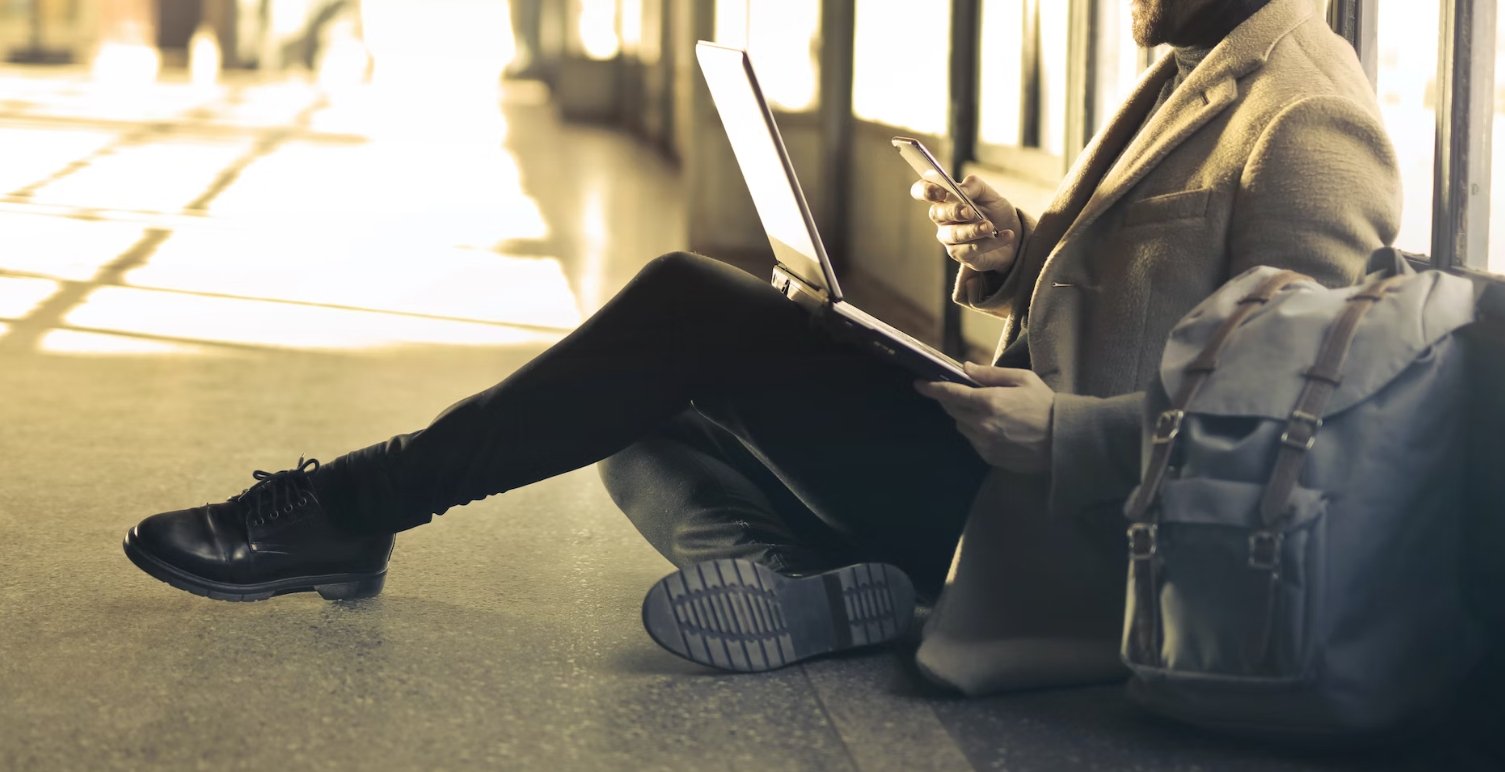 Picking suitable footwear might be easy if you know what the occasion will be beforehand. For instance, sneakers are perfect for casual wear, running, or walking in the streets. Sandals and slides might be the choice if you're going to the beach.
But what if you're traveling for a few days? That's where things can get a bit tricky. For starters, you'll be doing a lot of activities including walking, hiking, running, and sitting in restaurants.
Plus, you probably won't be able to pack all your favorite shoes. So, a good option is to choose two pairs of sneakers and dress shoes.
Yet, it's not easy to find comfortable dress shoes as they're often stiff. Not to worry, our panels of footwear experts here at OAKA have rounded up the five best travel dress shoes for men.
Factors to Consider Before Buying Travel Dress Shoes for Men
Stiffness is the first thing that comes to mind when thinking of dress shoes. While they may look fancy and stylish, they're usually painful and uncomfortable if worn for long periods on end. If you're traveling for a few days, you need to pick dress shoes that balance comfort, flexibility, style, and versatility.
Let's take a look at the factors to consider when buying travel dress shoes.
Comfort
Comfort is a priority when choosing a pair of dress shoes. While most dress shoes are stiff and uncomfortable, some comfortable dress shoes can be handy for traveling. We recommend looking for features like cushioned insoles, arch support, and flexible soles.
Opting for minimalist dress shoes is a good idea if you want something comfortable and flexible. They also help maintain proper posture and gait and protect your feet from hydroplaning.
Style
Let's face it, if it was all about comfort, we'd all be wearing slippers everywhere. While slippers, sneakers, and slides might be more comfortable than dress shoes, unfortunately, they're not suited for every occasion.
You don't want to be exploring a museum or having dinner at a fancy restaurant in slippers or sneakers. These occasions scream out for dress shoes. That's why we believe it's essential to have a pair of stylish dress shoes that fit various situations while traveling.
Moreover, you need to pick a style that suits the shape of your feet. For instance, if you have wide feet or high insteps, closed-laced shoes won't be the best option for you. A double-buckle monk shoe might be a better choice.
Versatility
Your shoes shouldn't hinder you from your planned activities during your trip. After all, you don't want to miss out on a museum tour just because you only brought your sneakers!
That's why we feel that picking a versatile pair of dress shoes is so important. You need something for various occasions, such as formal events, museums, theaters, and exploring the city.
Durability
Durability is another essential factor to consider when picking travel shoes. While many people opt for budget-friendly options for traveling, cheap shoes are usually less durable.
We're not saying you need to break your budget for dress shoes. However, investing in high-quality and durable shoes will save you money in the long term.
Space
Travelers often opt for light luggage. That said, you might not have enough space for all your shoes.
Opting for sneakers and dress shoes is optimal for many, but still, you shouldn't pick the bulkiest shoes out there. Consider lightweight and flexible shoes as they take up less space and weigh less as well.
5 Best Travel Dress Shoes for Men
After reviewing numerous travel dress shoes for men, we came up with these top five choices. Read on to learn more about each one and pick what's best for you.
OAKA Dress Shoes
Our top recommended pick is our dress shoes from OAKA. We're an American brand with an innovative approach to footwear design. Our idea is to recreate traditional dress shoes with vegan-friendly materials and innovative technologies.
We try to improve everything we find lacking in traditional dress shoes to create comfortable, stylish, and healthy shoes. For example, stiffness is one big problem in most dress shoes, especially when you walk for a long time.
However, you'll be happy to know this isn't the case with the OAKA dress shoes.
Our shoes feature Faux Heels made from special cuts to allow your feet to stay flat on the ground. This gives the shoes a classic fancy look while still being comfortable and flexible. The upper is made from Flyknit microfibers, which are breathable, lightweight, and produce minimal waste during manufacturing.
Plus, all shoes produced by OAKA feature an anti-slip open tread outer sole, which drains water and prevents hydroplaning. One more feature is the zero-drop inner sole. Unlike traditional dress shoes, ours are so comfortable, you'll feel like you're walking barefoot.
Since regular shoes have an angle between the toe box and the heel, they can lead to poor posture, foot pain, and shortening of tendons. Hence, wearing our brand-name shoes will allow you to stand and walk naturally while retaining a healthy stature.
All in all, we think our top-quality footwear stands out against competitors for the following reasons:
Zero Drop sole

Super flexible

Won't take up much space in your luggage

Comfortable, stylish, and easy to wash

Lightweight
2. Clarks Whiddon Pace Oxford Shoes
The Whiddon Pace Oxford shoes from Clarks are versatile and stylish; perfect for men who value style and comfort. The shoes are crafted with high-quality leather and boast a classic Oxford design that elevates any outfit. As such, these shoes are suitable for business trips, formal events, and casual nights out.
At OAKA, we feel that the one feature that stands out for Clark's Whiddon Pace is the removable Ortholite footbed. This cushioning technology provides maximum comfort and support.
The footbed also has moisture-wicking properties to help keep your feet dry and odor-free. Thanks to the bicycle-toe oxford, these shoes can easily transition from casual to semi-formal, which is perfect when you're on the move.
We also like their polyurethane sole. It's durable, flexible, and provides excellent traction on different surfaces. This makes the shoes comfortable for long walks and standing for long periods.
The upper leather also gives them a classic fancy look, and it's also easy to clean and maintain. So, if you're in a rush, a quick wipe will keep your shoes looking spic and span.
3. Samuel Hubbard Tipping Point Shoe
We feel that the Samuel Hubbard Tipping Point shoes are elegant, comfortable, and perfect for business trips, formal events, or even for a night out on the town. With their sleek design and leather lining, these shoes transition effortlessly from office to business events and museum visits.
The shoes feature a Triple-Density memory foam insole that offers superior cushioning and customized support for your feet. That's just one reason why these shoes come highly recommended by our panel of experts at OAKA.
The custom Vibram soles are another key aspect of these shoes. The soles are designed to provide excellent all-day support and traction on various surfaces.
Tipping Point's approach involves using premium materials, optimal fit, and arch support to produce shoes that feel like comfy slips.
The premium materials and the Hubbard Comfort system both contribute to the shoes' comfort, style, and versatility. The shoes are available in black leather and whiskey tan, in addition to medium and wide versions.
4. ECCO Men's Luca Slip-On Trainers
Looking for dress shoes with a casual twist? Then, we recommend the Luca Slip-On trainers from ECCO.
They're made from distinctive leather that gives them a sleek and premium look. On top of that, the relaxed sneaker design makes it as comfortable as traditional sneakers.
Looking at the key features of this shoe, we can't help but admire the ECCO Comfort Fibre System technology that provides support and top-notch cushioning. With their breathable textile lining, the ECCO trainers can resist moisture and ensure your feet remain cool and dry.
These shoes also offer a direct-injected PU outsole that's lightweight and durable. Thanks to the durable outsole, they can withstand the rigors of travel while still feeling comfortable on long walks.
Moreover, the leather-covered inlay sole is removable to increase the width. That's why we feel they make them a great choice for narrow and wide feet.
5. Florsheim Men's Medfield Cap Toe Oxford
When it comes to dressing shoes, we can't forget Florsheim, an American brand that has been making quality footwear since 1892.
Florsheim is known for its premium quality shoes that combine enduring style with modern comfort technology. The Medfield Cap Toe Oxford is a perfect example of this.
With a classic cap-toe design and a leather upper, these shoes are a timeless classic that won't disappoint you on any occasion. The shoes feature Ortholite Comfortech insoles, which provide superior comfort.
We also like that the insoles provide excellent shock absorption and premium cushioning, thanks to the high rebound foam. Made of super-breathable leather that helps keep your feet cold and dry, their design also allows them to stretch and fold for easy storage.
The Medfield Cap Toe Oxford also strikes the perfect balance between style, sturdiness, and comfort, thanks to the durable rubber soles. These soles are long-lasting and withstand daily tear and wear. With outstanding flexibility and shock absorption, we believe that these soles will never disappoint you during your trip.
To Wrap Up
Picking the best travel dress shoes for men can be challenging, especially with all the options available in today's market. We at OAKA rounded up some of the best dress shoes out there, and we made sure they all feature comfort, style, and versatility.
We especially prefer our OAKA shoes because they're lightweight, versatile, and made from environmentally-friendly materials. Plus, they ensure your toes and heels are on the same level, which prevents foot pain, and poor posture, and works to reduce foot fatigue.
---