Best Minimalist Shoes for Men (2023)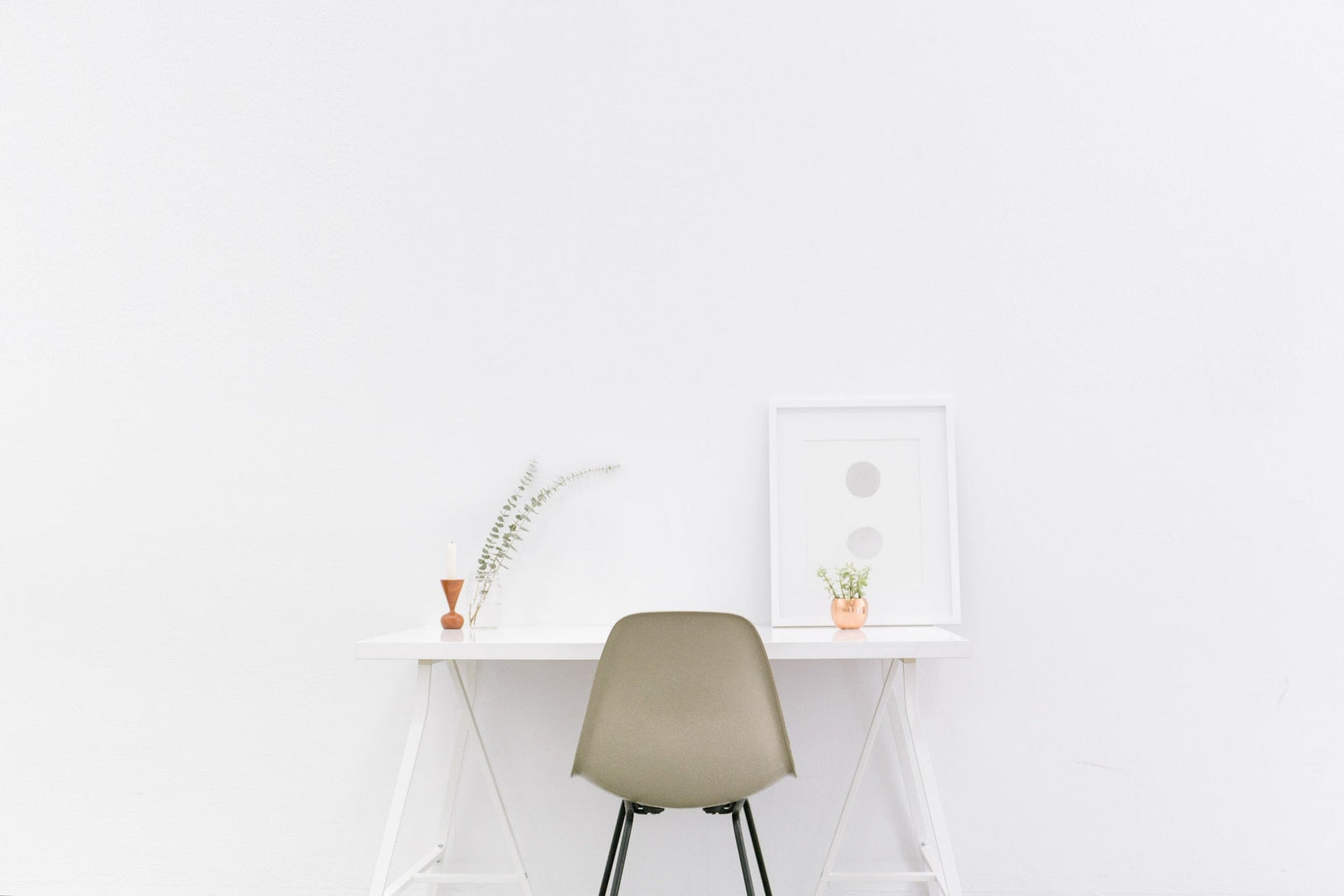 Say goodbye to bulky, uncomfortable shoes and embrace the freedom and flexibility of minimalist shoes!
Are you a travel enthusiast or just looking for comfortable everyday shoes? Our top picks of the best minimalist shoes for men (2023) will guide you to your next purchase.
Overall, the OAKA Derby shoes are first on the list. Find out why!
6 Things to Consider When Buying Minimalist Shoes 
People buy shoes for different reasons. With the right shoes on your feet, you can take on any challenge and reach your full potential.
So before we show you our recommendations, here are several things to consider to ensure you get the best fit and durability from your purchase.
1. Purpose
Consider what activities you'll be using the shoes for. Are you looking for something for work, travel, or everyday wear?
Different types of minimalist shoes meet specific needs and activities, so it's important to choose a pair for your intended use.
2. Fit
Minimalist shoes should fit like a glove. Look for a snug fit with no slippage or movement in the heel or toe box.
This allows for better control and stability during activities while also promoting a more natural foot movement. A good fit should also allow for ample toe space. 
This promotes proper toe alignment and helps to prevent blisters and other foot injuries.
3. Materials
Consider the materials used in the shoes. Are they breathable and lightweight? Do the shoes provide enough support?
It's also important to consider the soles of the shoes. Will they last long? Many minimalist shoes feature thin, flexible soles that allow for a better ground feel.
4. Durability
How long will the shoes last? Minimalist shoes may be known for being less durable than traditional shoes. So look for quality materials.
A high-quality minimalist shoe should be able to withstand the demands of your daily activities. Factors that can affect the durability of minimalist shoes include the materials, the design of the shoe, and the quality of the manufacturing process.
So pay attention to the stitching and the quality of the soles. These can be the areas that wear down quickly.
5. Style
The primary focus of shoes is on their function and comfort. However, it also helps to consider the style of the shoe. 
Are you looking for something sleek and understated? Remember that minimalist shoes come in a variety of designs to suit your taste. The right shoes should complement your style.
6. Cost
Finally, know your budget. While minimalist shoes can be more expensive than traditional shoes, they often offer better quality and durability. 
This can save you money in the long run.
Best Minimalist Shoes for Men
After careful consideration and research, we've compiled a list of our top picks for the best minimalist shoes for men. Let this guide help you in your search for the best minimalist shoes!
Introducing our dress shoe for the best minimalist shoes for men! Considering all the factors we stated above, the Derby by OAKA is a standout choice. 
Its best feature is the minimalist design that aims to improve your health. The Derby reduces the risk of common foot problems, such as blisters and bunions.
It's a lightweight shoe that won't weigh you down! The shoe's flexible design also offers improved mobility.
Unlike bulky and uncomfortable shoes, the Derby allows you to move freely and comfortably throughout the day.
They're available in two classic colors, ash gray and ink black, and offer a modern take on the classic dress shoe.
The only drawback of the Derby is that it's within the pricey range compared to other items on this list.
However, its high-quality materials and durable construction make it a fair-priced option. So if you're looking for a long-lasting, versatile shoe that you can wear for both formal and casual occasions, this is perfect for you!
Overall, the Derby by OAKA is a great option for active professionals who are willing to invest in a high-quality minimalist shoe that's versatile, comfortable, and durable.
The next on our list won't let you down, either! 
The Primus Lite III is the perfect eco-friendly choice for those who want to reduce their environmental impact. Its use of recycled materials is hands down, the best feature!
It also offers ultimate grip and durability on hard surfaces in urban environments. Its minimalist design provides a close-to-the-ground feel that allows for better balance and control.
Another reason why you'll love this brand is the stylish design! It has a sleek, unique, and modern look that's sure to turn heads! 
They're available in different colors, making it easy to find the pair that matches your style. You can wear it for both casual and athletic occasions.
The Primus Lite III is in the mid-range price, making it another fair-priced option. The only drawback is that they're not available in half sizes.
Overall, it's perfect for active professionals who are looking for environmentally conscious shoes.
The Ultimate Cross-Training Shoe:
Xero Shoes 360
The Xero Shoes 360's standout feature is the ultimate minimalist design that makes it perfect for cross-training. It provides comfort, flexibility, and traction for different physical activities.
Additionally, its minimalist design provides better balance and control, allowing for a more natural range of motion. Its breathable materials also help to keep your feet cool and comfortable during intense physical activities. 
The Xero Shoes 360 is mid-range priced. Hence, this is perfect for those who value quality and affordability.
The potential drawback is that it's not ideal for rope climbing. Its upper material may not be as durable or resistant to abrasion as other materials used in other shoes on the list.
Overall, the Xero Shoes 360 is a great choice for anyone into cross-training and is looking for affordability and comfort.
The Merrell Vapor Glove 5 is the fifth version of the line, designed to provide a barefoot feel while still protecting your feet. The stand-out feature of this minimalist shoe is its natural and comfortable fit, and affordability.
The Merrell Vapor Glove 5 mimics the shape of the human foot, which allows a natural range of motion and better balance and control during physical activities.
This latest version has breathable materials to keep your feet cool and dry, even during intense workouts. Plus, it's also available in different colors!
The price of Merrell Vapor Glove 5 is budget-friendly, making it an affordable option for those looking for a minimalist shoe.
The downside, however, is durability. Overall, if you're looking for an affordable shoe that's lightweight and breathable, it's worth considering!
The WHITIN men's minimalist shoes provide runners with a barefoot-inspired experience. The best part—it's the most affordable item on the list.
Aside from the price, the wide box is another great feature of this shoe. This allows your toes to spread and relax, providing a natural feel and allowing for more comfort during your runs.
If you prefer a more minimalist feel, you can remove the insole to experience a more barefoot feel. Additionally, it has a simple design and sleek look that's both functional and stylish.
The WITHIN men's minimalist shoes are perfect for those who prefer a natural running experience. They're ideal for runners with wider feet as well.
They're not the best choice for technical trails as durability is a drawback. They don't offer as much traction and support as other minimalist running shoes.
Overall, it's a great option for anyone looking for a comfortable and minimalist shoe that doesn't break the bank. 
Introducing the Vibram V-Train Cross-Trainer! It's the perfect shoe that can handle a rigorous training regimen!
It offers a good level of ground feel and protection. You'll also feel confident with your training as it provides great balance and stability through good toe articulation.
The upper construction of the Vibram V-Train Cross-Trainer can fully support your heavy training. It focuses on durability and performance so you'll have fewer things to worry about.
Are you worried about intense workout conditions like rope climbing? With these cross-trainer shoes, you don't have to!
The sole of the shoe provides excellent grip and traction, ensuring that you can maintain your footing even during high-intensity workouts.
While it's priced in the mid-range, they're worth the investment! The only drawback is that the inner sole lacks cushioning. You can, however, add an insole for added comfort.
Overall, the Vibram V-Train Cross-Trainer is an excellent choice for serious athletes!
Our second item from Xero Shoes is the ultimate shoe for long-distance runs.
This is a high-performance shoe for runners who demand the best. The shoe's breathable mesh upper allows for excellent airflow. This keeps your feet cool and comfortable all the time!
The shoe also features a silky moisture-wicking lining. Perfect to keep your feet dry even during long runs! 
The HFS Lightweight Road Running shoe is in mid-range price. It makes a good investment for runners to elevate their performance to the next level!
The only downside is that it's not suitable for rough trails and uneven terrain. While they're perfect for running on paved roads and tracks, they lack the necessary support and durability for rugged outdoor activities.
Overall, the HFS - Lightweight Road Running shoe is a great choice for road runners!
Conclusion
In conclusion, the best minimalist shoes for men (2023) offer a range of features and benefits to enhance your performance and comfort.
Whether you're a serious athlete or trainer or just looking for a comfortable and stylish shoe to wear every day—there's a minimalist shoe on this list for you!
---