Best Barefoot Shoes for Men 2023
Designed with a supple sole and little padding, barefoot shoes are the closest you can get to walking shoeless. In this article, we'll review some of the best barefoot shoes for men in 2023. 
But first, what should you consider before buying one? The first thing that comes into mind is what you'll use it for. Based on that, you'll choose the best fit. For example, some barefoot shoes are best for hiking, while others are great for gym activities. 
Other things to ponder include size, material, cushioning, and weight. Now, let's break this down into more detail. 
What Are Barefoot Shoes?
Barefoot shoes simulate walking on your bare feet while shielding your foot soles from injury. 
Their soles are made of thin and flexible materials that allow the wearer to feel the ground to boost comfort. Also, they have no heel drops, meaning your feet will remain flat even after you wear them. 
On top of that, their wide toe box maximizes mobility freedom and encourages natural toe movement. They, however, come with no support (no cushioning and little padding), so your foot will act as its own support. 
Why Wear Barefoot Shoes?
Finding comfortable footwear can be tricky, especially since many designs turn sports and workouts from joyful activities into miserable ones. Barefoot shoes, on the other hand, promise you a smooth and pleasant workout session. 
Many runners find it challenging to run in barefoot shoes, as they provide no support, so your feet have to do all the work. If you regularly run in running shoes, the supportive muscles in your feet weaken over time. 
However, when you train your feet to run without supportive shoes, you strengthen and rebuild these muscles. 
Additionally, lifting weights in barefoot shoes is ideal. Because your feet remain flat on the ground while wearing them, they offer you the stability you need while weightlifting. Moreover,  this flatness gives you a perfect alignment that enables you to stand taller with a much better posture. 
With that in mind, you should know that training in barefoot shoes can be a bit painful. As we said before, they provide no support, which will strain your muscles initially. But as you adjust to them, this pain will disappear eventually. 
What to Consider When Buying Barefoot Shoes?
There are multiple factors to contemplate before buying a pair of barefoot shoes. Let's have a look at them. 
Weight
All barefoot shoes are lightweight compared to conventional shoes. However, if you're new to barefoot shoes, we recommend trying heavier-weight ones, such as hiking models. 
Remember that your feet are still adjusting to non-supportive shoes, so you don't want to hurt them. 
Size 
Irregular sizing between brands is frequent with barefoot shoes. So, before purchasing one, double-check the sizing in the comments section. And when possible, it's best to try them on before buying. 
Quality of Material
Choose the material depending on where or how you intend to wear them. For example, opt for a breathable material if you're on the look for summer shoes to wear without socks.  
If you plan to wear them in the winter, it's best to look for waterproof and weatherproof materials. 
Cushioning 
While there isn't much cushioning in barefoot shoes, some have a thin layer of it, and others contain upper padding as well. 
So, if you're looking for something with more protection, go for these models.
Purpose
It's best to wear barefoot shoes during gym activities, hiking, and running. However, we advise against wearing them while playing competitive sports.
If you're going to play basketball or football, or any sport that involves a lot of sprinting and changing directions, avoid wearing barefoot shoes. Instead, wear sports shoes as they offer much more safety and a better grip. 
What Are the Best Barefoot Shoes for Men in 2023? 
Here's a list of the best barefoot shoes available on the market. 
Best for Dress Shoes 
Our stylish barefoot shoes are a substitute for conventional ones. Compared to traditional pairs, their toe box is slightly wider, but not too wide to maintain a professional shape. 
Also, the shoe material is much more flexible and minimal, allowing for greater movement within the toe box. 
Unlike most barefoot shoes, we developed faux heels that look just like typical shoe heels. But, we made sure their material lets your foot stay flat on the ground to improve posture and eliminate foot pain. 
Moreover, our shoes are great for traveling, as they fold up to occupy very little luggage space. So, if you tend to pack too many items for trips (as many of us love to do), look no further; OAKA's barefoot shoes got you covered! 
Best for Running 
The Xero Prio promises a natural fit, motion, and feel. The wide toe box allows you to relax your toes, while the thin sole protects your feet and lets you feel the ground beneath you. 
You can wear the Xero Prio without socks to maximize your comfort. Additionally, Xero shoes guarantee high-sole performance for 5,000 miles, making them great for running long distances. 
Alternatively, you may find feeling everything on the ground uncomfortable. But, as you get used to barefoot shoes, you'll start to prefer them a lot over conventional ones. 
The Vapor Glove 5 aims to hold the foot in the position it would be in without shoes. They offer a glove-like fit and great traction. 
Although they boost comfort during running, they're not as durable as the Xero Prio. Nonetheless, you can buy these shoes for a very convenient price. 
You can find this one in extremely fashionable colors. The Altra Superior 5 is shaped like a foot and has a flat sole. 
While it's designed for trail running, it also does a great job as a road running shoe. 
Best for Walking 
The Altra Solstice is a suitable fit for you if you depend on walking a lot every day to go to work or if it's your fitness activity of choice. Also, if your occupation requires a lot of walking or standing up, this pair promises extra comfort. 
For example, if you work as a nurse, waiter, or tour guide, don't hesitate to buy the Altra Solstice. 
Like all barefoot shoes, the Altra Solistica offers impressive traction, and the upper part is tailored to fit just right. However, it's slightly thicker than other barefoot shoes on the market.   
Unlike most barefoot shoes on this guide, the high-top Wilding Shoes Chestnut has a pleasant casual look. It works great for various outfits and matches both shorts and pants. 
This shoe is available with an interior wool structure that provides warmth to your feet when the weather is cold. Also, it offers thermoregulation when worn without socks in the summer. 
Moreover, the width is large and designed to fit most foot widths. But, the only drawback is that the shoes aren't weatherproof; you'll either have to weatherproof them or go for another pair on rainy days. 
Best for Hiking 
If you frequently venture outside, you should give the Vibram FiveFingers V-Trail a try. 
Most barefoot shoes try to rip off the contour of actual feet, but the V-Trail took this concept to another level. They boast a unique toe design that makes them resemble real toes, giving each one room for more flexible movement. 
On top of that, the upper material is waterproof to withstand mud and damp areas. They're also made of Vibram's MegaGrip Compound, which is a substance created to enhance traction and security on dry and wet terrain. 
The mid-height, waterproof Xcursion Fusion boot prevents all rubble from entering your shoe. While rough enough to put up with rugged terrain, it's still light for simple backpacking. 
The Xcursion Fusion is a step up from their original best seller. It was created to offer traction and grip without compromising its trademark ground feel. Made with a submerged layer of TrailFoam, this pair provides the ultimate comfort and shielding during a hike. 
Best for Training 
The Inov-8 Bare XF comes with a V3 upper design, which is a 3D air mesh that's flexible and breathable. Their Zero-drop is ideal for various exercises, including yoga, CrossFit, weightlifting, and running. 
However, the only downside is that it can be a bit slim for some feet, and the insoles are somewhat slippy.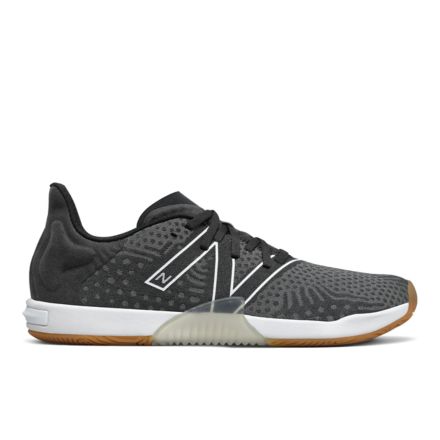 The New Balance Minimus TR is among the go-to shoes for those who exercise in a gym. To enhance comfort, they feature premium liners, so there's no need to wear socks. 
Additionally, they're made with a TPU-infused, reaction infusion engineer design to guarantee support during your workouts.
The Bottom Line
To summarize, you'll find many barefoot shoe designs out there with countless benefits and purposes. These benefits include improved posture and comfort, strengthened foot muscles, and enhanced stability. 
If you're wondering about our top pick, it's the OAKA barefoot shoe. Our fashionable shoes come with faux heels, which are made of materials that let your feet stay on the ground. They're also flexible, foldable, and have a wide toe box to relax your toes. 
However, they're a bit pricey and are more suitable for casual outfits. So, a good alternative that's best for day-to-day wear is the Altra Solstice.  
That said, there are a couple of things you'll need to consider when buying barefoot shoes. For example, you'll have to think about size, cushioning, material, purpose, and weight to ensure you buy the perfect fit for your needs.
Good luck on your barefoot shoe hunt!
---